Good morning....
I am sharing some fabulous new CHRISTMAS yes Christmas ribbons
These word ribbons are just fantastic to add to a project
and the gorgeous wide ribbons are perfect as they are to add to your boxes like i have.
I used an old box from one of those stacked boxes you get usually from Costco.
this one is the small one...just perfect for homemade fudge or sweets
in santa's grotto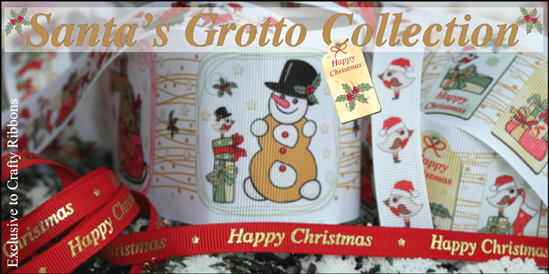 thanks for your visit
x Carol x