HAPPY EASTER SUNDAY...Hope you got a chocolate Easter Egg....
Today i am sharing another Easter Parade creation for you for
CRAFTY RIBBONS
Easter blog hop
and the ribbon you can find
here
Fresh stripe at Crafty Ribbons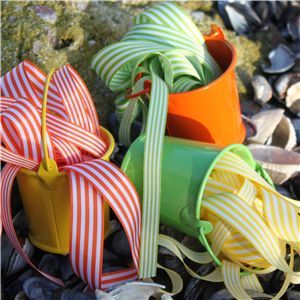 To take part in our EASTER PARADE
you will need to visit our DT members' blogs and leave a comment on the DT creations which they have made for the parade
There is also an egg sitting on a few of the girls blogs which you will need to take note of and then link up on that days post. and tell us on whose blog you found the egg.
if you take part every day and linkup with the correct name on each day you have extra chances of winning in the random draw from all three days.
if you only want to join in one day thats fine too!!
TODAYS DT LINKS ARE
GOOD LUCK
and thanks for your visit.
x Carol