Hi...now how many weeks is it till Christmas does any one know and who is counting!!! not me.lol
at least with
CRAFT
challenge i know i will have 12 Christmas cards made up!! at least.
The challenge this week as you may have guessed is
We have fab sponsors on board for this week again and they are
other sponsors this week include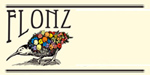 so many prizes for the winners again.
Hope you can play along with us we would love to see what you come up with!!
Thanks for your kind visit and comments
hugs Carol xx